These are pictures of the boat so far.
The first layer of the bottom, showing the toungue-and-groove flooring that came out of an old house. the inside will be epoxied and varnished, and will be the cabin sole.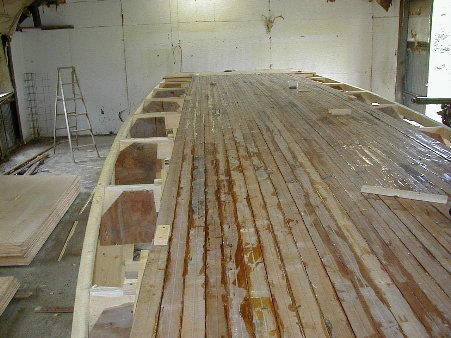 the transom, showing the motor well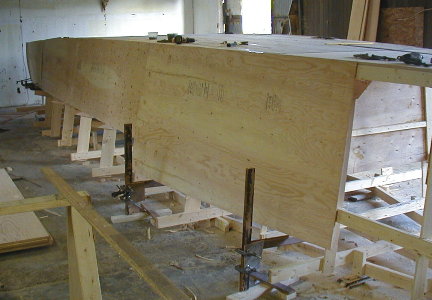 Fitting the hull sides. Notice the adjustable panel holders that I made.
The first layer of topside planking.